A
Geospatial
Technology Company
Automating data acquisition, post-processing and data delivery
to help organizations make better decisions
End-To-End Solutions
for
Geospatial Data
Whether it's automated workflows using geoSAP, custom processing and analysis work, or data acquisition using our suite of aerial and terrestrial collection systems, Whiteout Solutions has the dedicated resources to support your needs. Our team has extensive experience working across key industries including forestry, government/municipal, outdoor recreation and more.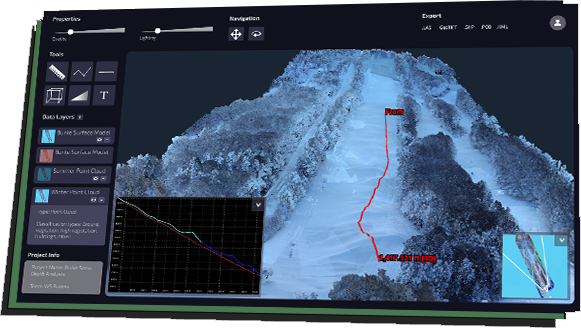 Aerial & Terristrial Data Collection
Data collection services include LiDAR, Topobathymetric LiDAR, Hyperspectral, HD RGB and other photogrammetric, remote sensing and orthomosiac captures. We can capture data using UAVs, vehicle mounts or geostationary devices.
Geospatial data is only as valuable as the insights that are derived from it. Our refined processing methodologies focus in on the insights that partners hope to find, helping all stakeholders remain focused on the final outputs.
Automated WorkFlows with GeoSAP
GeoSAP makes workflow automation easy for anyone in an organization. With GeoSAP, teams can quickly process complex geospatial datasets and get actionable insights in a presentable format.
Continuous Collection Services
The power of data grows exponentially when an organization can layer historical datasets to understand how environments change. Whether it's measuring changes to road surfaces or vegetation changes due to climate change, continuous collection gives real-time datasets for critical and time sensitive analysis.
We offer a variety of products to support complex geospatial data, from automation applications and managed geodatabases to development and integration of continuous collection systems.
Our team of engineers, GIS analysts, FAA certified UAV pilots and product development professionals have deep experience and are available to help your organization with any geospatial data challenges that arise.
We have deep experience across a range of industries, giving us a perspective on the types of deliverables each requires.
Our Clients and Partners do transformational work to make our world a better place. The work we produce for them helps them achieve their goals, adding accuracy and efficiency to their projects.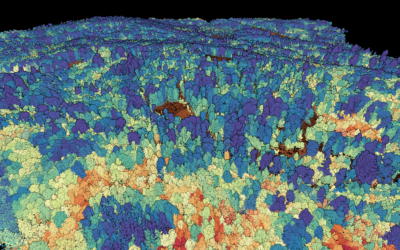 "Whiteout Solutions provided...